After registering your application for protection, the Immigration Office will invite you to its offices to officially 'lodge' your application.
How does this work?
During the registration at the arrival centre, the Immigration Office gives you the date of convocation to lodge your application, which is at least 2 working days later. The date is written on the certificate of registration you receive.
If you are living in a reception centre, your social worker will give you tickets and a map to go to the Immigration Office on this date.
Appointments are always at 8:00 am and you must arrive with all family members (including children) and your certificate of registration.
On the day of the appointment, you receive a document entitled Annex 26 which proves that you have lodged your application. Your application is then officially lodged.
What happens after the application is lodged?
The Immigration Office marks a new appointment date on your Annex 26. You will return on this date to the Immigration Office for an interview and to complete a questionnaire.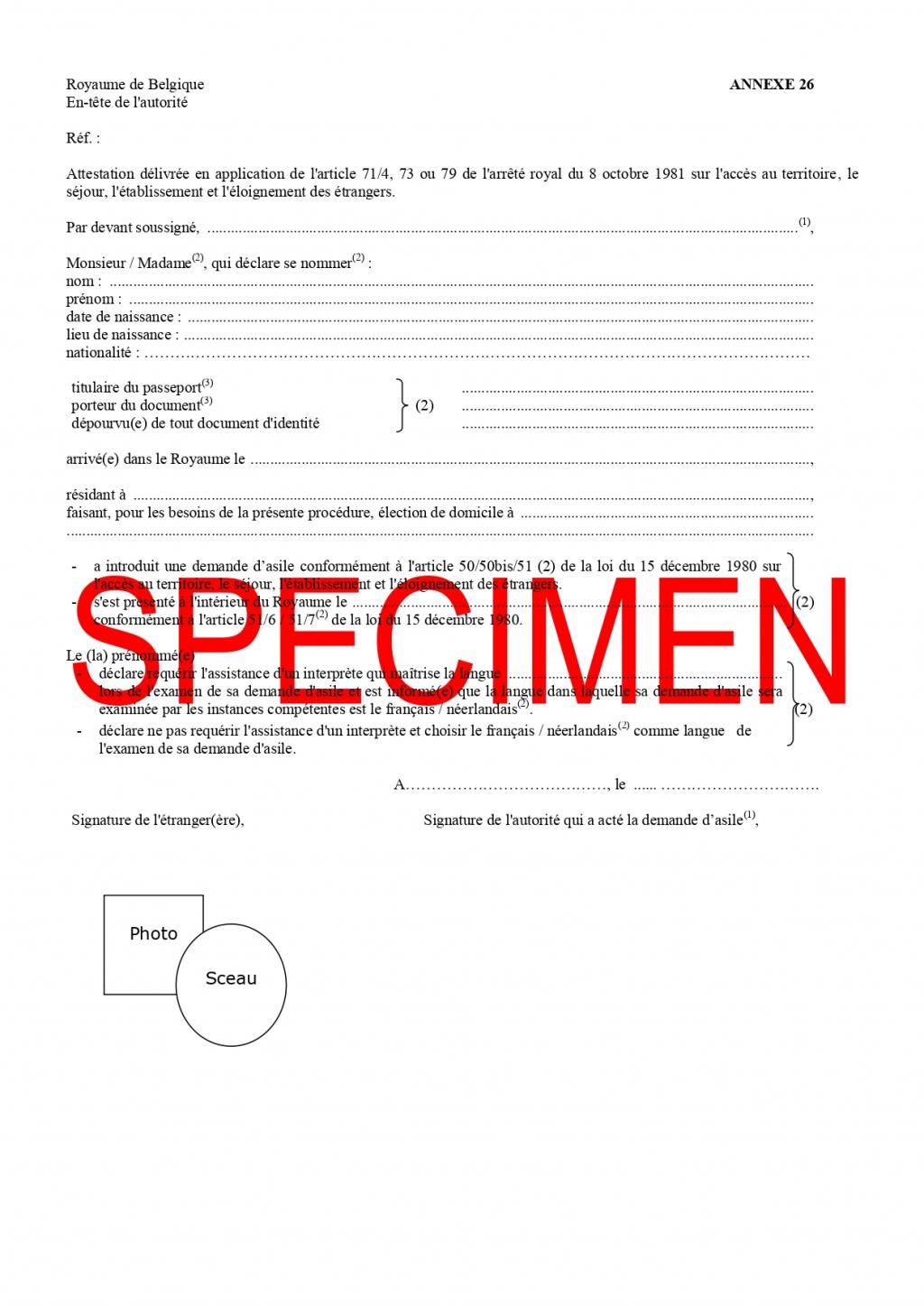 Example of Annex 26 in French