Are you an unaccompanied minor?
Are you a minor (younger than 18) and did you come to Belgium without your parents or a legal guardian? Then you are considered to be an unaccompanied foreign minor.
Did you come to Belgium as an unaccompanied minor? You are not on your own. Several people are here to help you: a guardian, a lawyer, and the supervisors in the reception centre. They help you make decisions about your future and they provide a safe environment.
In Belgium, you are a minor if you are younger than 18 years old. If you are older than 18, you are an adult. If the Immigration Office or the Guardian service have doubts as to your age, they will ask you to undergo an age test.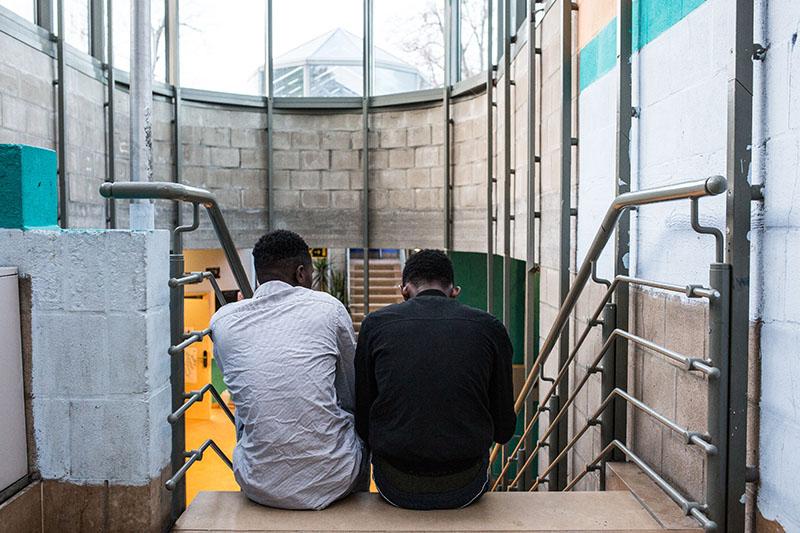 Unaccompanied minors
Why is your age (younger than 18 years old) so important?
For your procedure. As an unaccompanied foreign minor, you can start an asylum procedure, or you can start a special residence procedure.
For your guidance. The Guardian service will assign a guardian to you as quickly as possible. He or she will help and represent you in the asylum procedure until you are 18 years old. It is important that you and your guardian go to a lawyer to discuss your procedure.
For your place of residence. As a minor, you live together with young people of your age in a separate section of the reception centre. Supervisors help you with food, clothing, school and free time.
For contact with your family. Your guardian and the supervisors will help you to (re)contact your family.
Are you in danger? Call the emergency number of the police: 112 or 101.