If you are a legal resident in Belgium or have submitted an application for international protection, you can open a bank account. This is what you need to do!
Which bank account?
1. You received an electronic payment card from the reception centre
If you are staying in a reception centre, there is a good chance that you have already received a bank card and an account from Belfius. Every month you will receive your allowance in that account. If you do small jobs in the centre, you will also receive money for this on your account.
You can use this account to pay electronically and transfer money.
You cannot use this account to get your wages paid or to deposit money.
2. If you have not received a payment card, you can open your own bank account
There are various banks in Belgium (KBC, Belfius, Argenta, ING, BNP Paribas). To open an account for the first time, you choose the bank you want.
You can choose between two types of bank account
standard bank account
basic banking service account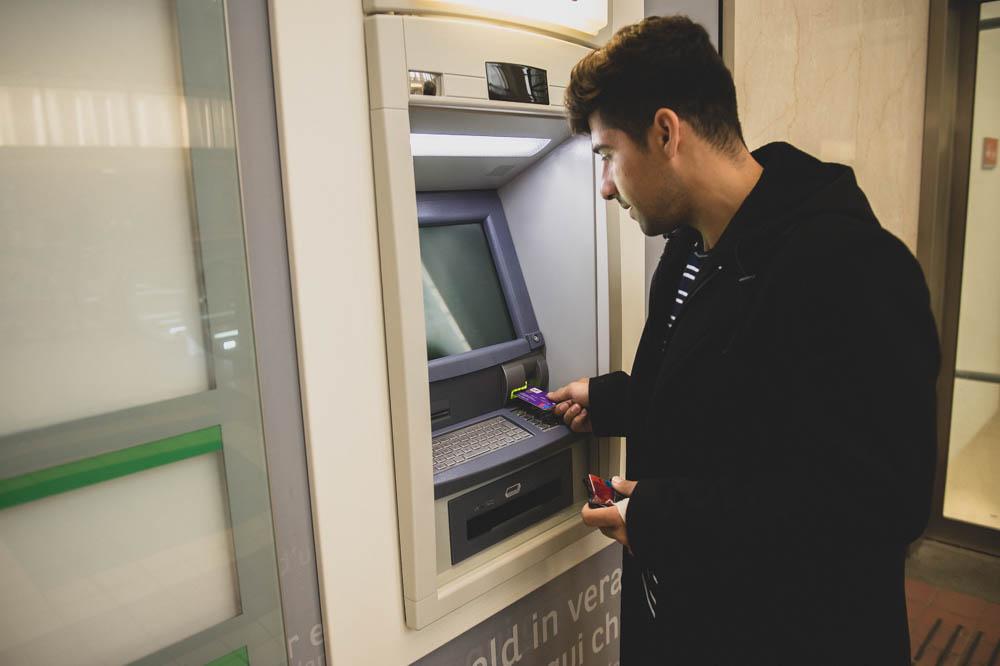 Withdrawing money
What is a basic banking service account?
A bank account with a bank card that you can use:
to make electronic payments with a bank card in shops
to withdraw and deposit cash (only in Belgium)
to transfer money to another account
to set up direct debit orders
to request account statements
You cannot do the following:
make bank transactions or purchases that result in a negative balance on your bank account (below €0)
pay with deferral (borrowing money)
What do you need to open a bank account?
You need to prove your identity (via your electronic identity card or attachments from the Immigration Office)
Prove the address of your residence (letter from the municipality to collect your residence card, certificates from the municipality).
Cost
For a basic bank account, you need to pay between €15 and €20 each year.