The arrival centre in Brussels is the place where foreign nationals, after registering their asylum application in Belgium, can ask for a reception place. 
The arrival centre is located in the 'Petit-Château' in Brussels. The arrival centre is managed by Fedasil, which is a Belgian government body. 
In the centre, you receive an information brochure which explains your pathway in the arrival centre. This brochure is available in several languages. 
You will also receive a medical examination to check if you are in good health. We will also take an x-ray of your lungs to see if you have tuberculosis.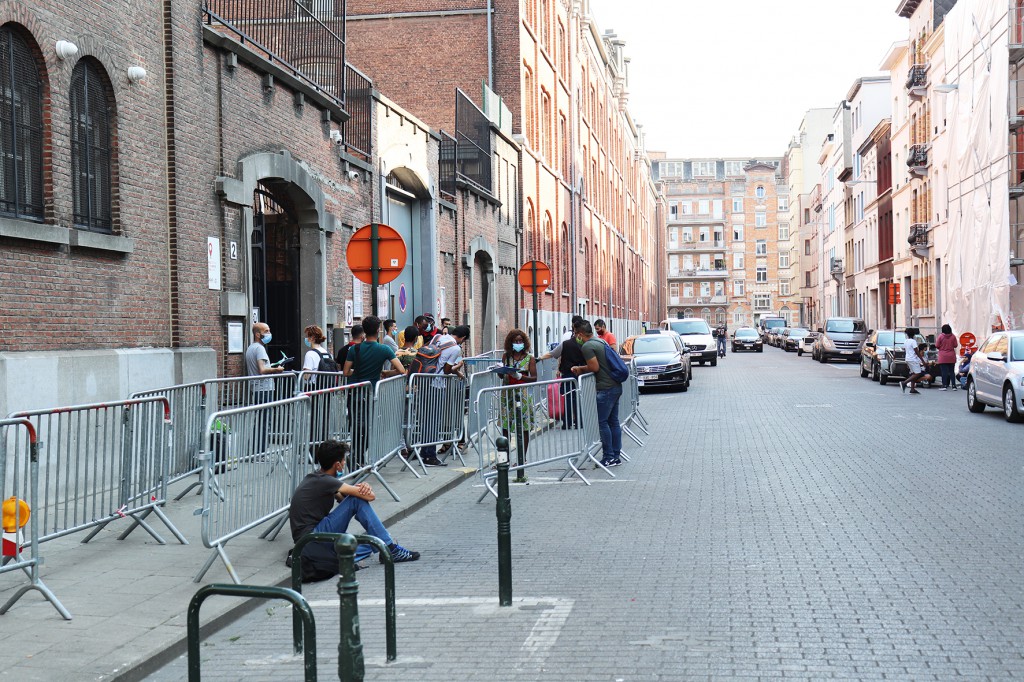 Entrance arrival centre
Reception place
In the arrival centre, Fedasil checks whether you are entitled to reception during the examination of your application for protection. If this is the case, Fedasil will offer you first reception in the arrival centre, the time to find another reception location in Belgium, adapted to your situation. 
How to go to the arrival centre?
The arrival centre is located in the centre of Brussels: Rue de Passchendaele 2 – 1000 Brussels.